Meet The Family
Our company is a Family bussiness since 1976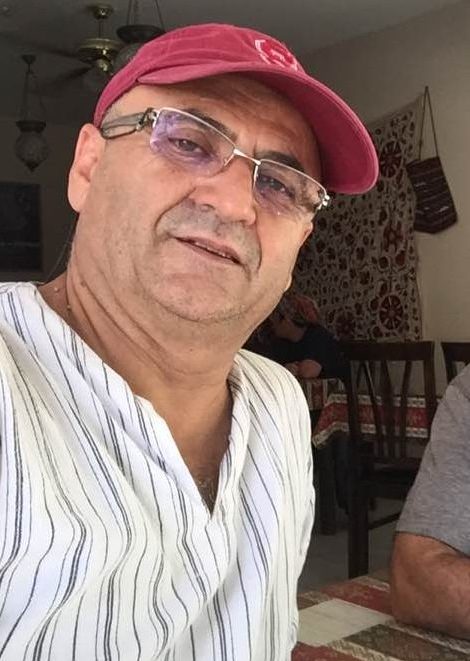 Ali Danisan
Owner
Started with selling rugs Elmas wove, 1970's hundreds of house was working for Ali. He became an expert and now collecting rugs in various regions.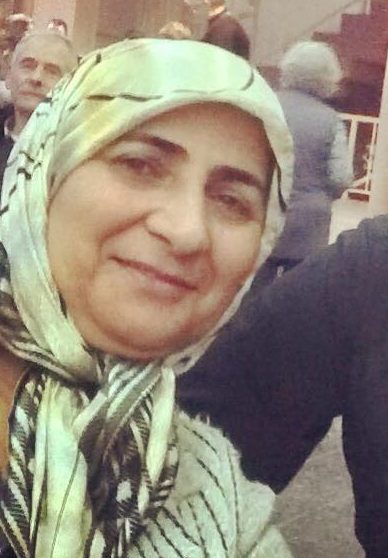 Elmas Danisan
Carpet Sample Drawer
Elmas made our whole family get in this industry. Early years were teaching at carpet weaving institution, now still draws carpet designs with fashion.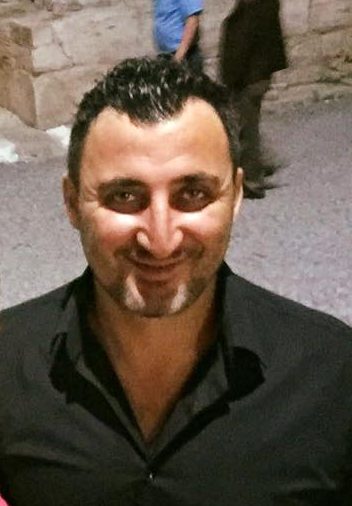 Murat Ned Danisan
Director
Grew up working with Carpet & Kilim world of his dad. He also own yachting and travel companies but always involved in our family business.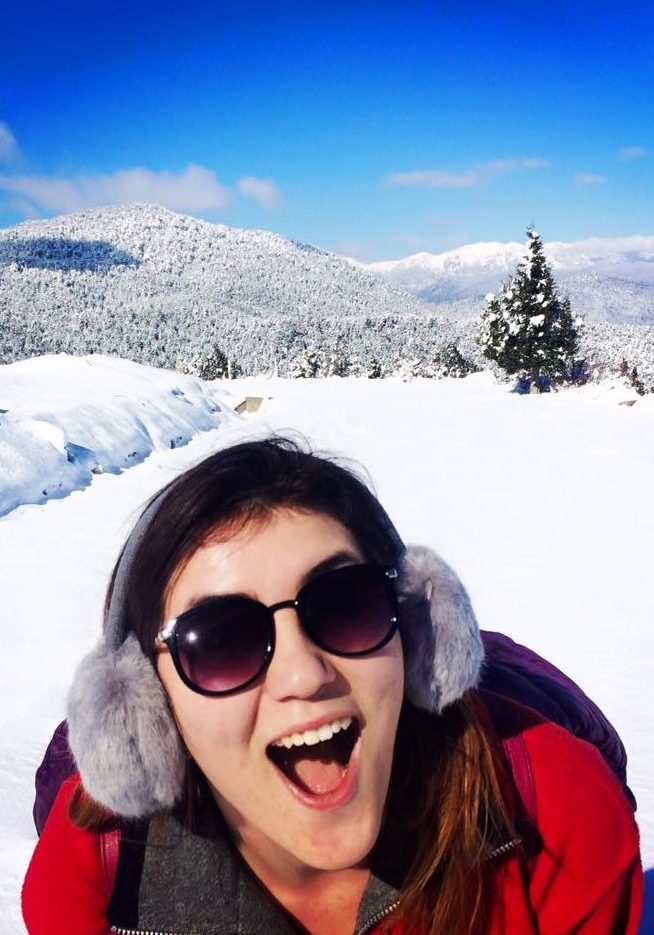 Nida Ebru Danisan
Marketing & Accounting
Ebru have degrees in Texile engineering, Business administration and Marketing. Ebru is Murat's lovely wife.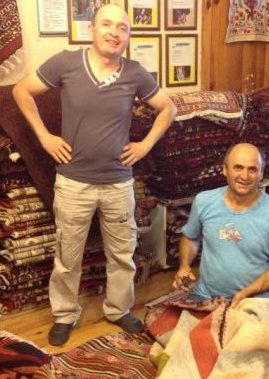 Mehmet
Sales
Mehmet is Ali Baba's brother, working with Ali Baba since many years.
Swap-free
You can always swap your rugs from us with delivery fee only. Clients in the United States can swap with Ali Baba directly January to March every year.
Handmade Only
All of our Carpet & Kilims are handmade and unique from verious regions
Worldwide Delivery
We provide shipping all around the world with DHL, UPS and Fedex
'Ali Baba's warehouse'

About Us
The village and area (Western Turkey) we grew up in is famous for its carpets. Gordes, Milas, Naturel, Yagcibedir, Usak, etc are all styles that have been woven here for years and years.
Like many other people in the area, all my family grew up with carpets. Carpet production is a basic lifestyle. Shepherds sell pure wool at the village market and older ladies hand spin the wool for long hours. Then my dad's friends take the spun wool for dyeing with natural fruits, vegetables, herbs, flowers and roots that they've collected all year round. There is a carpet loom in every single house and my mum wove on one at home too like all ladies. She's not weaving anymore, but now she's designing and teaching carpet-making to other ladies.
In 1976 my dad (Ali Baba) started taking carpets that my mum made to sell them to the other carpet shops at Turkey's major tourist towns. Day by day he bought more looms and started producing more carpets in different villages. In 1992 we opened our first carpet shop in Selcuk (Ephesus) * Izmir / Turkey, where we still are.
Since our first year in the business, we have pushed the quality of our handmade carpets higher and now we import and export them all over to carpet galleries in Turkey and around the world, and to customers who visit our shop. It feels good to know that our rugs are bringing color to many houses around the world.
As much as we produce, we also collect carpets, kilims and other types of handmade Turkish rugs from all around Turkey's regions.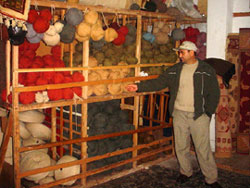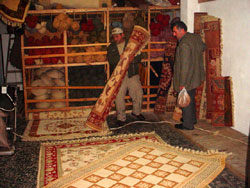 'Ali Baba's Carpet warehouse 1996'


Our Selection
An extensive variety of New, Old and Antique handmade Turkish Carpets, Kilims, Cushion and Pillow Covers, representing all of Turkey's famous carpet regions and differing designs may be found within our collection. There are also authentic Saddle, Camel, Salt and Donkey Bags from which to choose
Old & Antique Carpets
Old rugs differ from Antique Carpets in terms of age value. A carpet may be defined as old or antique only after it has been used in local Turkish homes and families for many years, passing through the generations and marriages. Once a carpet reaches the age of around 30-70 years it may be defined as Old. An Antique carpet is one which was woven at least 100 years ago. A wide variety of both Old and Antique carpets are present within our selection, aged from 30 years to those which were woven well over a century ago.
Due to the unique Turkish hand-knotting method and the superior quality of the hand-spun wool, carpets become tighter and stronger after years of use. Constant use also results in the wool becoming incredibly soft, while the carpet develops a sheen-like quality as the natural dyes are enhanced. These combining factors result in an increased value of the carpet.
Our website contains a thorough selection of both Old and Antique rugs from all of Turkey's carpet regions.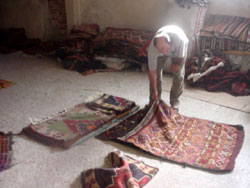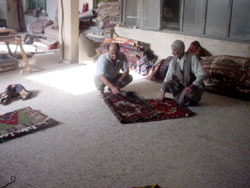 'Ali Baba's old kilim repair house 1993'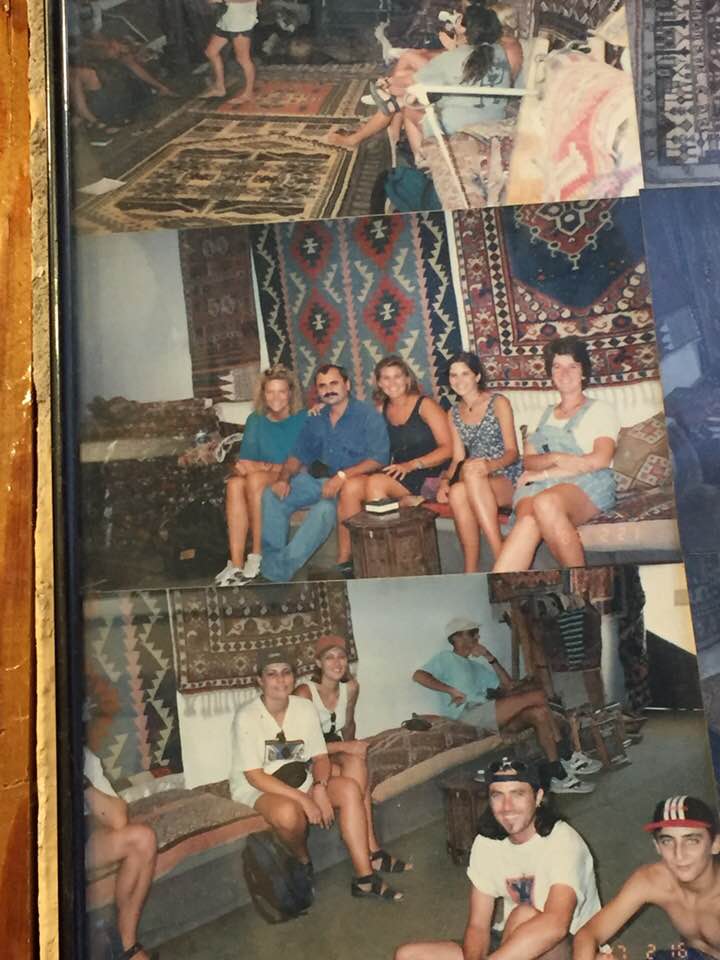 'Ali Baba shop in 1996'
New Carpets
Our entire range of new carpets and kilims are made using completely original nomadic, regional, and religious designs with 100% hand-spun and naturally-dyed wool, utilizing the unique Turkish double-knotting method. Our looms predominately derive from Central-Western Turkey, from where our family originates, with the remainder deriving from Central and South-East Turkey. Personal request designs utilizing these authentic Turkish spinning, dyeing and knotting methods are also easily catered to.
Decoration Rugs
Decoration rugs have been bringing color to the lives of Turkish nomads, farmers, and villagers for thousands of years; now they may bring color into your home too. There are also original Turkish Decoration pillow and cushion covers, as well as Saddle, Camel, Donkey and Salt Bags to bring life to any room in your home.
Our Family Business Alibaba Kebab House Recommended by TripAdvisor.
Our Family Business Ali Baba's House Recommended by TripAdvisor.
Our Family Bussiness Alaturka Cruises Recommended by TripAdvisor.
Our Family Bussiness Alaturka Ephesus Recommended by TripAdvisor.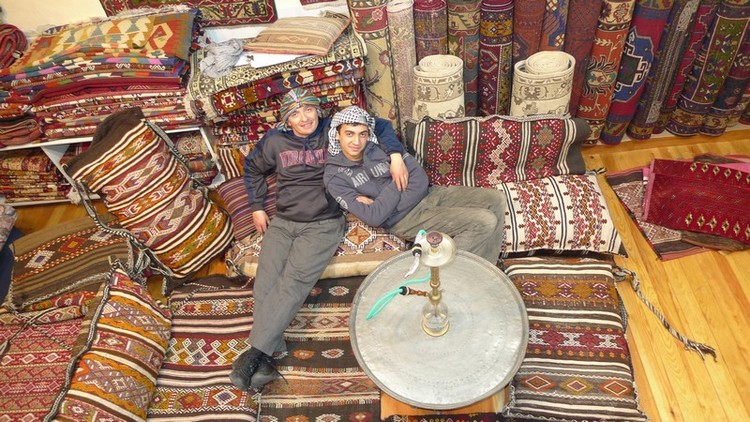 'Ali Baba's brother mehmet and his son emre at new shop 2008'